Cultivating horticulture success takes a pack! Horticultural Science has responded to the changing needs and interests of its students and green industry with three recent faculty hires to the department.
Senior Lecturer Jodi Songer Riedel has the ability to energize and connect undergraduate students with meaningful horticulture topics and experiences. Assistant Professor Melinda Knuth's horticulture marketing and economics research on consumer trends in the green industry will discern statistically significant data to provide a range of science-based applications and solutions. Connecting the North Carolina State scientific community by providing cytogenetics and chromosome polyploidy manipulation services, Hsuan Chen's lab studies the development of modern ornamental cultivars using classical genomics breeding methods.
Learn more about these new faculty members and the strengths they bring.
Why and when did you get into horticulture?
I grew up on a small farm in Michigan and was forced to weed the landscapes as punishment for my various infractions with my family. My family didn't know that I liked the task. I kept this little secret between the weeds and myself. I took a horticulture course in high school and I knew it was my calling. Throughout my undergraduate studies, however, I wandered through nine different majors and eventually ended up where I started and graduated a mere 200 credits (I only needed of 120 for graduation).
Tell us about your previous work before joining NC State.
The good news is that my medley of learning at Michigan State University helped me become a high school horticulture teacher who could offer help to my students in everything from history to geology through Spanish. I taught at Wakefield High School in North Raleigh for almost 20 years. It was my only professional job and I never changed schools or classes, which is almost unheard of now. I have helped urban and suburban students learn about plant science and engage them in service learning through Future Farmers of America (FFA). It was a wild ride and I enjoyed that first half of my career so much. I feel like I finally graduated from high school and am now continuing my journey as a Wolfpack instructor.
What will be the focus of your work?
I teach 100% and will work with the students of the Agricultural Institute and our four-year students. I teach landscape maintenance, construction, design-build, plant growth development and vegetable/fruit production. I will also be co-advisor of the horticulture competition team. Going from high school to college was a pretty smooth transition and I love learning and growing (personally and botanically) every day.
Why and when did you get into horticulture?
I come from a farming background in South Dakota. I knew in high school that I wanted to pursue a career in agriculture, but I didn't know which path to choose. I joined the FFA chapter of my high school and that's how I discovered that I loved horticulture. I wanted to start my own business in horticulture, so I went to the University of Nebraska-Lincoln for horticulture entrepreneurship.
Tell us about the focus of your work.
Officially, my research title is "Marketing and economics of horticulture". My work is at the intersection of human decision making, preferences, attitudes and green industry. I investigate the plants and plant-related products that consumers are looking for, which helps the supply chain as a whole determine which products to supply or are looking for by consumers; what plant attributes they desire, which can provide information to plant breeders to help them select plant attributes; which messages and verbiage best aid purchase, which is crucial for garden centers and retailers; and categorizing and cataloging the various benefits that plants can provide, which promotes green industry to consumers.
What attracted you to your role with NC State?
NC State has a prestigious reputation in the field of horticulture, which is what first caught my attention. I was drawn to the department and this role because of the commitment to collaboration and cohesive work among faculty, both in teaching and in research. This position offers flexibility in the futuristic point of view, which is great because my research and skills are rather unique in academia. This role gives me the freedom to create courses related to the marketing and business skills our students need in their post-graduation positions.
Hsuan Chenassistant professor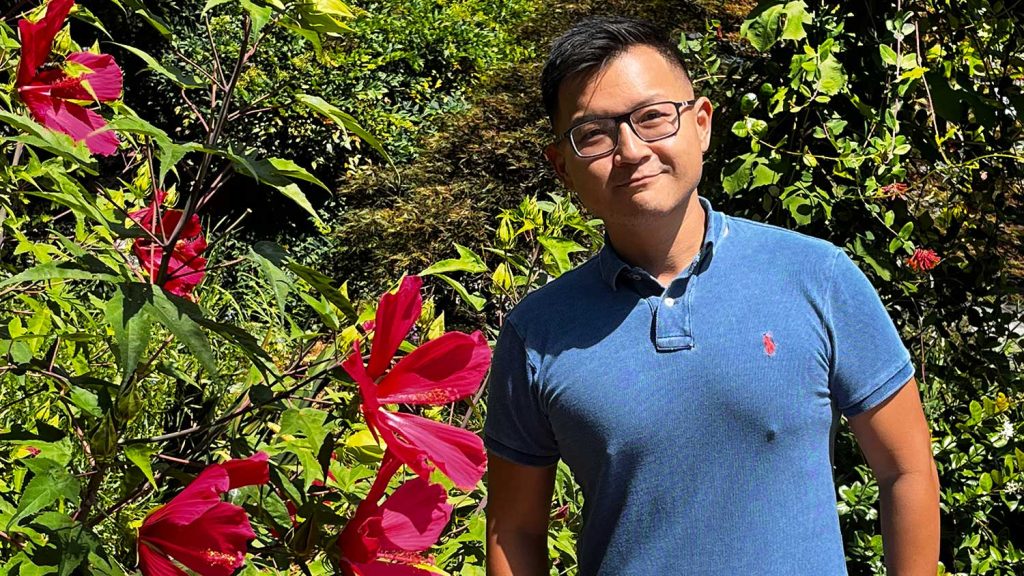 Why and when did you get into horticulture?
Growing up in suburban Taiwan, I had such an innate interest in science and biology that I built my own tissue culture closet.
In high school, I discovered orchid tissue culture and developed my passion for guppy fish farming. At some point I realized my plot was more specific to propagation and selection for aesthetic or ornamental qualities.
Tell us about your graduate research experience. Have you studied with former horticultural science students?
After getting my Master of Science in Agronomy from National Taiwan University, I started my Ph.D. studies at Oregon State University. My research on hibiscus breeding and reblooming lilacs by manipulation of the ploidy and selection of molecular markers.
What is the focus of your research program?
As an ornamental plant breeder and cytogeneticist, there are several major points in my research program. I specialize in plant cytogenetics, polyploid manipulation, chromosome marking, fluorescence in situ hybridization (FISH) assays and genomic in situ hybridization (GISH) marker genes for polyploid plant reproduction.
One of my goals is to continue Dennis Werner's award-winning research into ornamental redbud and peach varieties of cercis. We will continue to make cercis more productive and environmentally friendly for our growers, as well as creating opportunities to develop various color, leaf and flower combinations. The lab will also research ways to make wisteria and mimosa less aggressive and/or less invasive. Our lab will also identify plants native to the southern region for ornamental breeding, as our evolving audience seeks more plants that require fewer resources. Another priority is to provide the NC State scientific community with cytogenetic services. So far, we have existing cooperations with the Department of Crop and Soil Science, as well as the Department of Forest and Environmental Resources.
What attracted you to your role with NC State?
NC State is well known for its ornamental plant breeding programs with faculty members like Dennis Werner and Tom Ranney. It was a huge opportunity to continue their legendary research programs for another ornamental plant breeder. North Carolina also has significant biodiversity with a wide range of temperatures and the ability to thrive in all seasons. Also, who doesn't love North Carolina barbecue? As a wing lover, I know there are five different wing restaurants within walking distance of Kilgore Hall.
Want more leadership in horticultural science?
Horticultural science programs impact growers, consumers, students, and the agriculture industry in North Carolina and beyond. Follow our monthly newsletter to see how we are advancing plants and people.
Are you interested in cultivating your future with one of our undergraduate and graduate programs? Learn about the various career paths in horticulture and how you can make an impact with plants.
Get the latest horticultural science news
Sign up to get the latest Horticultural Science news and updates delivered straight to your inbox each month.